3 Signs of Superb Summerville Primary Veterinary Care
Do you have a new pet or have moved to a new location, and you need to find Summerville primary veterinary care as soon as possible? Finding the right veterinarian may seem daunting, as there can be dozens even within a small area.
However, we're here to make the process easier. By knowing the signs of a good vet, you can avoid the red flags that indicate a bad one.
Read on to learn the top three signs that you've chosen a superb vet!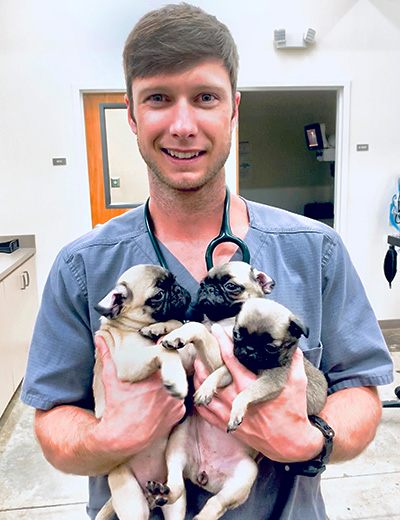 1. They Care About Your Pet's Comfort
Veterinarians are accustomed to anxious animals that are afraid of the vet, but this doesn't mean that they shouldn't try to make them more comfortable.
Pay attention to whether the facility is clean, if they have treat pouches in hand, and if they take some time to get to know your pet before starting the examination.
2. They Listen
Not only do veterinarians need to try and keep pets comfortable, but they also need to assuage your anxieties as well! Even though veterinarians are trained and experienced, good ones will understand that they can still glean important information from you, the owner.
With this in mind, consider whether your veterinarian allows you to explain any symptoms your pet is experiencing. If they interrupt you frequently, they may not be interested in what you have to say.
3. They Take the Time
Lastly, even though veterinarians are familiar with a variety of maladies and diseases, they should still take the time to explain things to you in terms that you understand.
They know that a pet's chances of improving their health during emergencies heighten if the owner is fully on-board and understands the steps they need to take.
For that reason, ensure that your veterinarian gives you all the details you need in order to bring your pet back to full health.
You should also feel comfortable asking all of the questions you need in order to enhance your understanding.
Discover High-Quality Summerville Primary Veterinary Care
It's important to take your time finding Summerville primary veterinary care, as this will hopefully be the vet you'll be seeing for the long term.
By finding veterinarians that are good communicators, you won't feel as lost, confused, and scared if your pet experiences declining health.
Your pets will also benefit, as good veterinarians try their best to help the animals feel comfortable. Clean facilities, a warm demeanor, and yummy snacks are all a great way to help your pet fight their fear of the vet!
At Sweetgrass Animal Hospital, we've been providing compassionate care since 2012. Request an appointment with us today!