Sweetgrass Animal Hospital Newsletter
The veterinarians and staff at the Sweetgrass Animal Hospital are pleased to provide you with an online newsletter. This fun and fact-filled newsletter is updated on a regular basis.
Included in the newsletter are articles pertaining to pet care, information on Sweetgrass Animal Hospital, as well as news on the latest trends and discoveries in veterinary medicine.
Please enjoy the newsletter!
Current Newsletter Topics
New Year's Resolution: Ending Pet Obesity
Should old acquaintance be forgot... Hanging onto the friends and memories of the year past isn't a bad thing, but hanging on to old troubles may be. Pet obesity is still believed to be on the rise in the U.S. as 2016 comes to an end. It seems well-intentioned pet owners can't kick the habit of viewing their chubby pets as adorable rather than at-risk for serious health issues.
A Troubling Trend
An American Animal Hospital Association task force found that for 2014 obesity rates for both dogs and cats had risen from the previous year. They now estimate 16.7 percent of dogs and 27.4 percent of cats are clinically obese. In all, the Association of Pet Obesity Prevention (APOP) estimates 53 percent of dogs and 58 percent of cats are overweight.
Although those numbers don't speak for 2015, it seems the weight problem has not been resolved.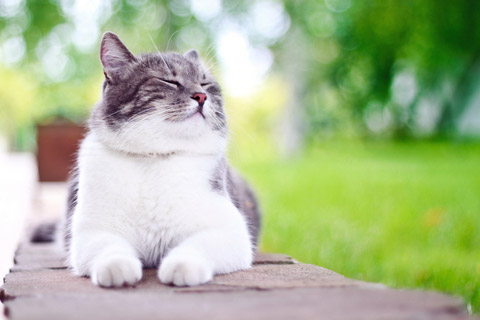 "The 'fat gap' continues to challenge pet owners," said APOP founder Dr. Ernie Ward. "Pet owners think their obese dog or cat is a normal weight, making confronting obesity difficult. No one wants to think their pet is overweight, and overcoming denial is our first battle."
Even with waistlines, diets, and exercise regimens a central focus for a variety of American industries, the obesity rate for humans increased 3 percent from 2011-2012 to 2013-2014. It makes sense that pets' nutritional needs aren't being met when 40 percent of the population is overweight.
With Excess Weight Comes Health Risks
With an increasing trend toward pets being obese rather than just overweight, specialists are concerned. Obesity brings with it a higher risk for Type 2 diabetes, osteoarthritis, high blood pressure and even certain forms of cancer.
"It is critical pet owners understand an overweight dog or cat is not a healthy pet," said Dr. Julie Churchill, a veterinary nutritionist at the University of Minnesota College of Veterinary Medicine.
For recommendations on proper nutrition, serving size and exercise requirements, contact your veterinarian.
10 Tips To Keep Your Pet Warm and Safe this Winter
Winter is coming—and with it, snow, ice and those nasty whirling gusts of freezing air.
Don't be left out in the cold on how to properly care for your pets during the winter months. Just like with the warmer temperatures in summer, cold weather poses potential health and safety risks to animals. With that in mind, here are a few tips to help keep your pets warm and safe this winter:
1. In summer, a car's temperature can climb quickly and be deadly to a pet locked inside. The same goes for a cold car in the winter. Never leave your pet alone in a cold car.
2. Save a warm spot off the floor and away from drafts for your pet to sleep at night, and keep a warm blanket or pillow handy for them to cozy up with. For kittens and older cats, try a heated pad or bed.
3. Dogs who are small, short-haired, young or old, are particularly intolerant of colder weather and should be watched carefully by their owners. When taking pets on a walk, keep them warm with a sweater or a doggy coat, and consider using booties to prevent sand, salt or chemicals from irritating paw pads. Spending long hours in below freezing temperatures is never recommended as pets as just as susceptible to frostbite and hypothermia as people. Consult with your veterinarian if you're unsure of their cold tolerance, and avoid exposing them to long periods of outdoor time.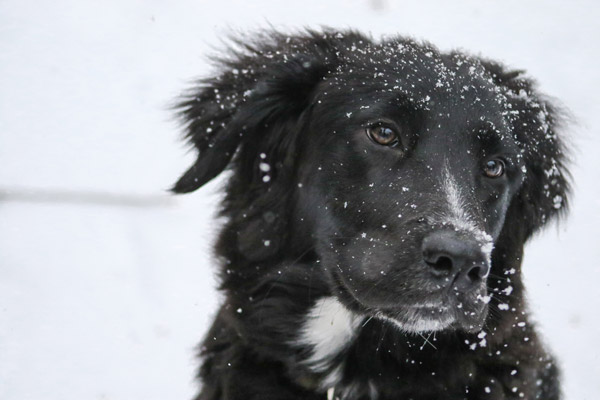 4. Adjust your animal's food intake based on the amount of exercise he or she is getting in the winter. While pets may burn extra energy to try to keep warm during the winter, it's not encouraged to allow animals to gain extra weight because of added health risks. Fresh water should also be provided to help keep your pet hydrated and their skin from becoming too dry.
5. Matted fur won't protect your dog or cat from the cold, so keep their coats well groomed. After taking your dog for a walk, wipe down their feet, legs and stomach area to prevent ingestion of salt or dangerous chemicals. Also check paws for cracks or redness between toes. Using petroleum jelly or another paw protectant is advised if taking your pet for a walk and not using pet booties.
6. Never let dogs off leash on snow or ice.
7. Antifreeze has a sweet taste that attracts animals, but is a deadly poison. Wipe up any antifreeze spills immediately, or better yet, use pet-friendly antifreeze and ice melt products for your own home.
8. Outdoor cats often nap on or around car engines to keep warm in colder months. If there are outdoor cats in your neighborhood, honk the horn before starting your car to make sure any cats hiding next to your tires or under the hood get out safely.
9. If your dog is let out in your yard, make sure snow drifts near your fence haven't made it easy for your dog to escape. While it's not recommended to keep pets outside during the winter (especially in harsh conditions and freezing temperatures), be sure to provide a warm shelter with plenty of bedding and supply pets with fresh, non-frozen water.
10. Like humans, pets are sensitive to the dry air of winter. The change from coming in from the cold and into a heated house can lead to flaky and itchy skin. Consider using a humidifier to help ease the irritation of dry air. Remove snow or ice balls from between your pet's foot pads. Limit baths to prevent the loss of essential oils in your pet's coat and on their skin. If they're in need of a bath, consult with your veterinarian about a moisturizing products to use.
Help Your Pet Be Healthy with Preventive Care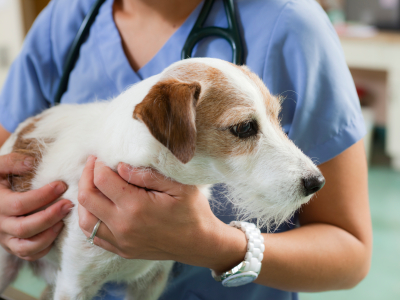 Please remember that regular wellness care not only saves money over the course of your pet's life, it also helps ensure his or her life will be long, happy and healthy. Some excellent reasons to maintain a regular preventative care schedule for your pet include:
• Wellness exams are not only about vaccines, but include a full examination of mouth, ears, eyes, skin, respiratory system, heart, lymph nodes, abdomen, joints and muscles, along with an evaluation of organ function, changes to your pet's weight, habits, activity level, and blood work—as well as a chance for us to answer any questions you might have.
• Routine exams help us develop a baseline for your pet, making it easier to assess any changes that take place from one visit to the next. Declines in health may not be as obvious to you because you see your pet every day, but with regularly updated records, we can recognize differences and take steps if needed.
• Early signs of illness can be detected before they become serious—signs that can only be identified by a veterinarian during a comprehensive exam.
• Dogs and cats can hide illnesses and pain, and in the absence of other obvious symptoms, could be struggling without your knowledge.
• Senior pets have evolving health issues as they age, and routine wellness exams will give you an opportunity to manage your pets aging and understand any lifestyle changes that may be needed.
• Dental issues in your dog or cat can affect his or her body more than you may imagine. Advanced stages of dental decay can cause heart, liver and kidney disease due to the bacteria entering the blood stream.
• Even indoor cats need preventive care. Problems ranging from ear infections to cancer can still occur and need early detection only regular examinations can provide. An indoor cat can still come in contact with a rabid bat or a mosquito carrying heartworm.
• There are physical and emotional costs associated with illness, not just for your pet, but for you and your family. Illness can be time-consuming, messy, worrisome and stressful—all of which impact your household and the way your pet interacts with family members. A stressful car ride and wellness exam once or twice a year pales in comparison.
Selecting The Right Pet For An Elderly Parent
Companion pets for an older parent, relative and friend can be a great way to help them feel less lonely and isolated, get more exercise and enjoy certain health benefits such as lower blood pressure. However, how do you find the right pet and where should you start?
The first point to consider is if your elderly friend wants an animal. It is never smart to simply assume anyone wants a new pet or what that new pet should be. You need to talk with this person and see if s/he is open to the idea. You also want to take a look at their home. Is it in a house or an apartment? Does s/he live in an assisted care facility, retirement home or nursing home and do these places allow pets? You also want to honestly assess this person's ability both physically and financially to take care of a pet, no matter if it's a fish or a dog.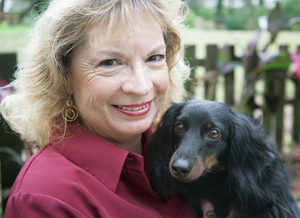 If your friend or parent is open to the idea of a new pet, you need to talk with them about the pros and cons of different types of animals. According to the ASPCA, different animals have their own pros and cons. For example, dogs can be great friends and good at getting someone out walking, but they also require a lot of care and energy. Cats are friendly, loyal and relatively easy to care for, but they don't go for walks, and for some, may be difficult to care for. Birds can be great pals and the chirping can ward off loneliness, but they can also be very messy and require daily cleaning. The same considerations are true for guinea pigs, hamsters, fish and so on.
The following are a few hints in no particular order that should help you choose the right pet:
• A house-bound senior will do better with a gentle cat than a small gentle dog.
• A cat is also a better choice for seniors who travel a lot.
• More active seniors may be better served by a dog, but it is important to match the breed to the person. Some good breeds for elderly pet owners are terriers, Bichon Frise, Dachshund, miniature poodle, pomeranian, pug and shih tzu to name a few.
• It may be better to adopt an older, already trained pet rather than a pup or kitten.
• People that live in neat and tidy homes may not appreciate an animal that has long hair and sheds a lot.
• A fish or turtle may be a good choice for an older person that might trip over a dog or cat lying on the floor.
• You need to consider the amount of time each day and week the person can commit to the care of a pet.
• Type of housing is also an important consideration as condos and apartments are smaller spaces and have rules restricting pet ownership.
• Consider that a young animal expected to live for 10 or 15 years may require care after the owner enters an assisted care facility or passes away.
In all, a pet for an elderly friend or relative is likely a great idea as there are so many benefits to pet ownership for people of all ages. However, be careful not to force a pet on someone and that you make the right choice a lasting choice.
Renting With Pets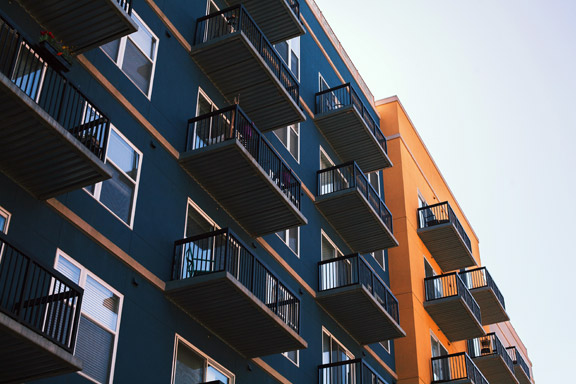 Is the rental market improving or getting worse for tenants with pets? Some say better, others disagree and scream worse...unfair!
According to a study released in 1999 by the National Council on Pet Population, moving was identified as the major reason for giving up a pet dog and the third most common reason for giving up a pet cat. Moving in itself was not the reason for giving up the pet; it was the landlord's refusal to accept pets in the new apartment or house.
Certain regions of the country are more difficult for renters who have pets. According to a study, renting with pets is most difficult in the Northeast and in California. The area of the country where it is easiest to rent with pets appears to be in the Southeast. The situation in Atlanta is a prime example of why it is so difficult for some pet owners. With only 2500 apartment complexes in the metropolitan area, only about 10 percent take dogs weighing more than 35 pounds. In the metropolitan New York area (including Long Island and New Jersey), it is very difficult for a new renter to find lodging where pets are allowed.
As frustrating as it appears, there are methods to sway owners with firm "no pets" policies.
Make sure your pet is well behaved. Toilet training is a must and personality problems, such as separation anxiety, must be addressed.
Adoption of a pet-friendly contract with set rules:
Spay or neuter requirements
Obligatory License
Current with vaccinations
Leash policy
Designated toilet area
Scoop-up regulations
Supplemental pet security deposit
Pet committee to oversee the program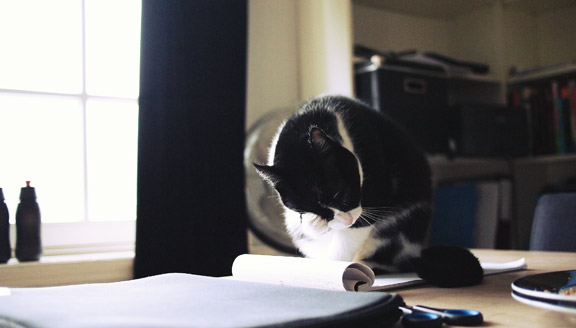 The Humane Society of the United States' website offers a "Renting with Pets" section.
In the San Francisco area, pet owners can purchase a revolutionary new insurance policy. This policy protects landlords against pet-related damages. www.LeasesWithPets.com sell policies for about $200/year that cover up to $5000 worth of damage.
If you already own a pet and your landlord is trying to evict you, consult an attorney that has some knowledge in landlord-tenant law as well as in animal law. Many cities and towns have laws that prohibit eviction of a tenant who owns a pet.
For more information about renting with pets, the following websites are worth visiting:
www.hsus.org - Humane Society of the US
www.mspca.org
www.sfspca.org
www.apartments.com - Includes pets as a search criteria
Most of the information for this article comes from the ASPCA. You can visit their website at www.aspca.org.