Compassionate Veterinary Care for Your North Charleston Pet
Whether you're seeking a routine examination, lifelong animal-care provider, immediate medical treatment, or preventive veterinary care for a long and healthy life, you can rely on Sweetgrass Animal Hospital as your pet's animal-care partner. Since 2012, we have provided pets in Summerville and the surrounding Dorchester County area with advanced veterinary medicine combined with state-of-the-art technology.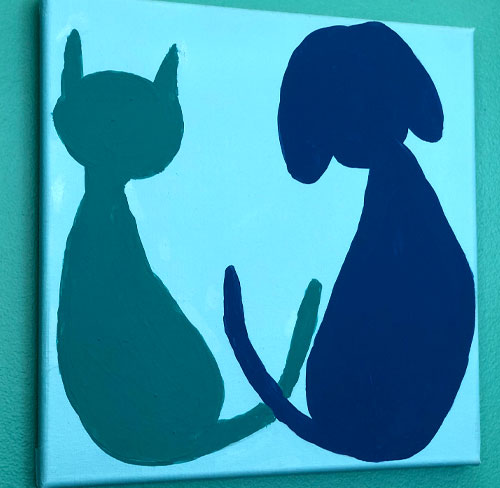 At Sweetgrass Animal Hospital in Summerville, we strive to deliver high-quality veterinary medical care to your pets in a stress-free environment, using the most progressive techniques in veterinary medicine. With this philosophy, we work with you—the pet owner—to find the best plan for your pet. We highly value the veterinarian-patient relationship, and believe this bond is central to keeping your pet feeling healthy and youthful.
Regular Pet Wellness Exams
The centerpiece of your pet's healthcare plan is regular pet wellness care that includes annual "nose-to-tail" examinations, dental examinations and cleanings, customized vaccinations and parasite prevention. Identifying issues before they become serious is both the key to long-term good health and to keeping the lifetime cost of caring for your pet as low as possible.
Stress-Free Handling and a Stress-Free Environment
Sweetgrass Animal Hospital fosters an environment that is calming for your pet. We have windows in the examination rooms so that the animals can look outside. Examinations are performed with a technician holding and comforting the animal. For puppies, we use distraction to help them stay still for physical exams. In sum, we want your pet to feel as relaxed as possible.
History
Sweetgrass Animal Hospital opened in 2012 to provide high-quality veterinary medicine to pets and their owners in a stress-free environment. Sweetgrass Animal Hospital strives to ensure your companion lives a healthy, comfortable life. In an effort to provide even greater resources to pets in the community, we've invested in a larger practice where we can grow the hospital's staff and services for years to come.
Payment Policy
We understand that paying for pet veterinary care can be overwhelming. In order to assist Pet parents, you will be presented with an estimate of all cost before tests or services are performed.
Same-day appointments, walk-ins and drop-offs are all welcome at Sweetgrass Animal Hospital.
Payment Options:
Unfortunately, we do not offer any payment plans at this time. We request that you pay for services provided at the time of your pet's visit. If you have any questions about our payment policy, please feel free to ask.
We recommend that you include the cost of veterinary care in your annual expenses. However, we understand that this sometimes isn't possible. If you contact us ahead of time, we can help you determine ways to keep costs down and stay within your budget. For instance, some preventative veterinary care can be spread out over several visits. Your veterinarian will work with you to come up with a cost-effective plan to keep your pet current on vaccination and other necessary services.
Forms of Payment Accepted:
1. We accept cash, MasterCard, Visa, Discover, Amex, Debit, and CareCredit.
2. When unexpected illness strikes a pet, unexpected expense strikes as well. Sweetgrass Animal Hospital understands this and is able to make some special arrangements through the CareCredit program. It takes just 5 minutes to complete an online application and will allow you to break down your payments into 3 monthly installments. You can simply apply online at: www.CareCredit.com.