Rachel S. Wynne, Office Manager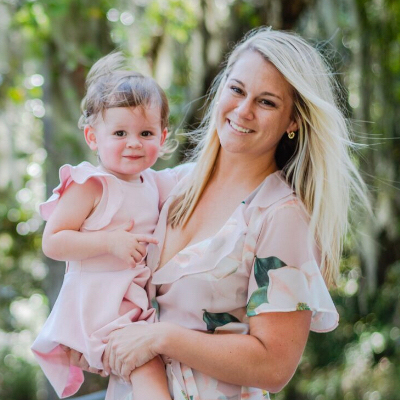 We are excited to welcome Rachel to the Sweetgrass Animal Hospital team! Rachel will serve as the new Office Manager for the clinic. She is a graduate of Clemson University 2008 with a degree in Animal and Veterinary Sciences having a Concentration in Equine Business Studies. While at Clemson, she was very involved with Equine program being on the Eventing Team, Clemson Collegiate Horseman's Association, Horse Judging team and more. She brings with her many years of experience having worked in general practice and emergency veterinary practice. In her spare time, Rachel enjoys being with her family, Marshall, Rose and Wells. And her two dogs, a terrier mix named Daphne and beagle named Bernadette.

Kristen Baronas, Veterinary Technician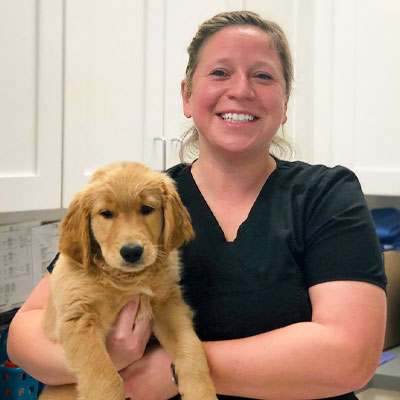 Originally from Massachusetts, Kristen has called the Lowcountry home for many years. We are excited to have her join the Sweetgrass Team with over 8 years of veterinary technician experience. When not at Sweetgrass, Kristen loves spending time with her husband, Tim, and their two dogs, Scout and Monty. On Sunday's, you can find Kristen cheering her favorite football team, the Patriots. Please make sure to give Kristen a warm welcome next time your in the Hospital.
Danielle Skwirsk (Danni), Veterinary Technician Assistant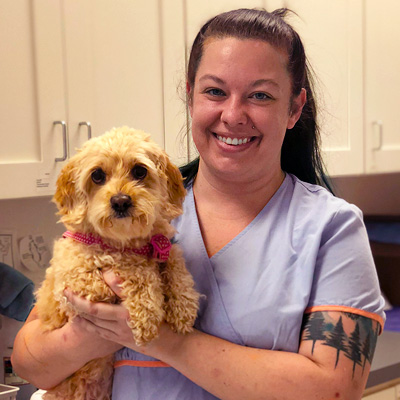 Danni joined the Sweetgrass Team in January 2021. She completed her online certification with Animal Behavior College in 2020. Danni loves helping animals and providing education to pet owners. She has a positive mindset and is ready to work hard at Sweetgrass. When not at work, she loves spending time with her pets: Dogs (Athena, Nitro and GiGi), Cat (KiKi), Sugar Gliders (TK and Mariwa) and Bearded Dragon (Spyro). We are excited to welcome Danni!
Miranda Scott, Veterinary Technician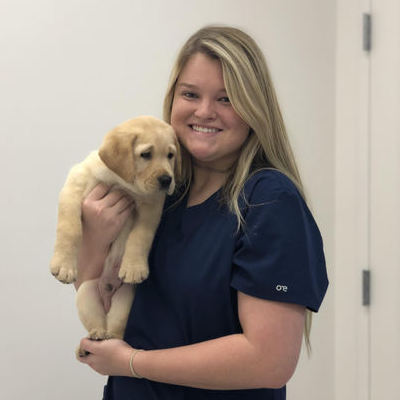 Miranda joins Sweetgrass Animal Hospital in September 2019. She recently moved to the Summerville area from Canton, GA with her husband who is in the Navy. Miranda graduated with a Veterinary Assistant Certification in December 2018, and brings to us several months of experience at a local Canton Veterinary Hospital. We are so excited to have Miranda join our team! As Miranda told us "I love animals and it has always been a dream of mine to work with them for a living". When not at Sweetgrass Animal Hospital, Miranda and her husband are exploring Summerville and Charleston.
Jodi Vitek-Hull, Client Care Coordinator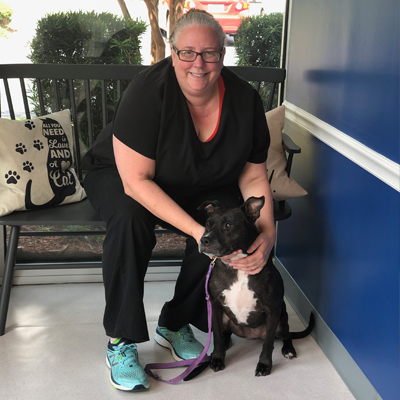 Jodi joins Sweetgrass Animal Hospital as our part time Client Care Coordinator. She comes to us from New York State. Jodi has a strong love and passion for all animals. Jodi come to us with a thirst to learn all about the veterinary medical field. Her background is working for many years at a human hospital. When Jodi has some time off, she enjoys spending time with her husband and 2 cats (Benjamin and MaMa Cass). Jodi loves having friends and family over for game or movie nights! Please welcome Jodi to Sweetgrass Animal Hospital.