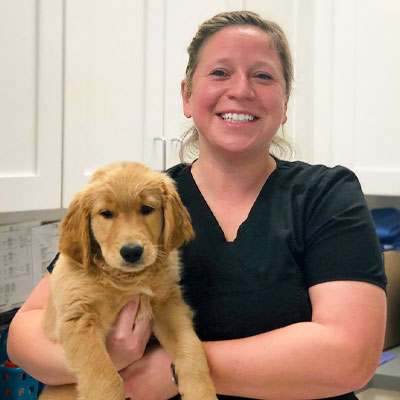 Kristen Baronas, Office Manager
Originally from Massachusetts, Kristen has called the Lowcountry home for many years. Kristen will serve as the new Office Manager for the clinic. We are excited to have her join the Sweetgrass Team with over 8 years of veterinary technician experience. When not at Sweetgrass, Kristen loves spending time with her husband, Tim, and their two dogs, Scout and Monty. On Sunday's, you can find Kristen cheering her favorite football team, the Patriots. Please make sure to give Kristen a warm welcome next time your in the Hospital.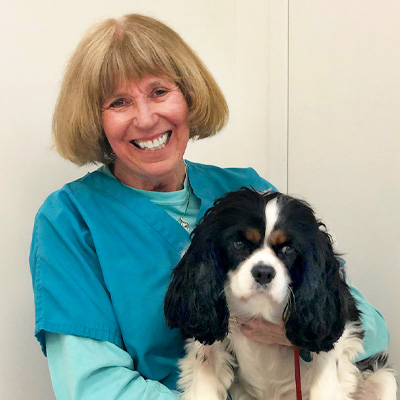 Sara King, Veterinary Technician Assistant
Sara joins Sweetgrass Animal Hospital after relocating from Georgia to be closer to her son. Sara has a long history working in kennels and as a groomer. She had the first mobile grooming service in the Atlanta area! Sara will be at Sweetgrass Animal Hospital part time to assist our Technicians. When not at work, Sara loves spending time with her son, Jonathan, and exploring the Summerville Area.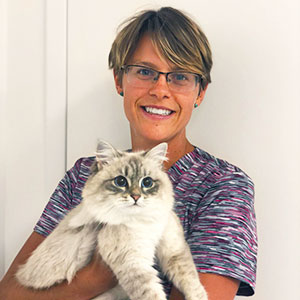 Lena Raynard, Veterinary Technician Assistant
Lena joins Sweetgrass Animal Hospital from Ohio. Lena completed her degree in Veterinary Assistant Certification in May 2021. She also completed a Veterinary Assistant Extern program at Mellette Animal Hospital in Canton, Ohio in May. Lena and her husband moved to Summerville in June 2021 with their 3 cats: Violet, Toby and Leo. When not at work, Lena and her husband are enjoying the beach and exploring the Charleston Area.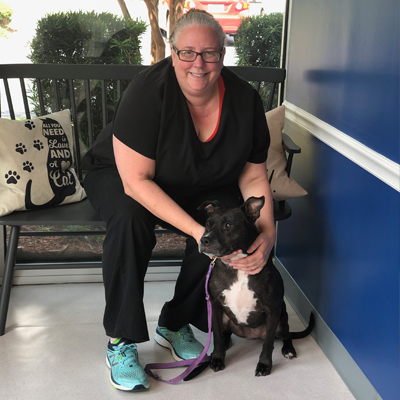 Jodi Vitek-Hull, Client Care Coordinator
Jodi joins Sweetgrass Animal Hospital as our part time Client Care Coordinator. She comes to us from New York State. Jodi has a strong love and passion for all animals. Jodi come to us with a thirst to learn all about the veterinary medical field. Her background is working for many years at a human hospital. When Jodi has some time off, she enjoys spending time with her husband and 2 cats (Benjamin and MaMa Cass). Jodi loves having friends and family over for game or movie nights! Please welcome Jodi to Sweetgrass Animal Hospital.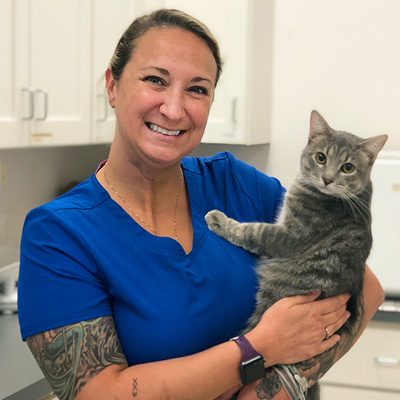 Jenn Hayden, Client Care Coordinator
Jenn joined Sweetgrass Animal Hospital in January 2021. Jenn was in the military for 9 years. She is a combat veteran who served in Iraq, Afghanistan and Africa. Since retirement from the military, Jenn has focused on working with animals and moved to the Summerville area to be closer to family. Jenn previously worked at a local animal shelter before landing at Sweetgrass Animal Hospital. When not at work, Jenn loves working out, hiking, fishing and being outside. She enjoys spending time with her furry companions: Texas ( Blue Lacy), Maximus (Domestic Shorthair) and Arya (Domestic Shorthair).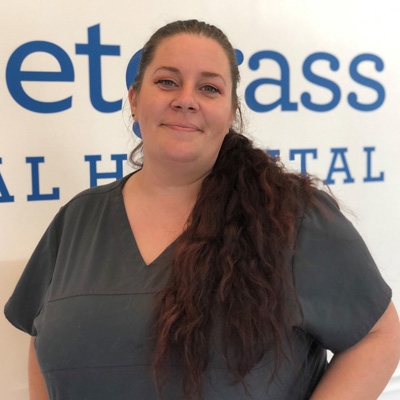 Lisa Lyons, Veterinary Technician
We are excited to welcome Lisa to the Sweetgrass Animal Family! Originally from Florida, Lisa moved to the area in 2018. She has worked at horse farms and in veterinary emergency medicine. When not at work, Lisa enjoyed spending time with her husband, Ronald, and her kids. They have Tiger, Gizmo, Mia, Zeus, Sirus, Cleo and Musu which are dogs, cats and bearded dragons to keep them extra busy.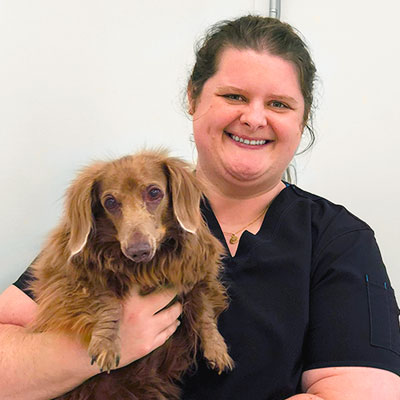 Rebekah Whirley, Veterinary Technician
We are excited to have Rebekah Whirley join the Sweetgrass Animal Hospital Team! Rebekah comes to us with many years of veterinary medical experience in a variety of roles. Rebekah is a super busy worker being employed with us and a local emergency hospital. When Rebekah has some down time, she enjoys Harry Potter books and movies, spending time with her family and exploring the Charleston area.