Suzy Shannon, DVM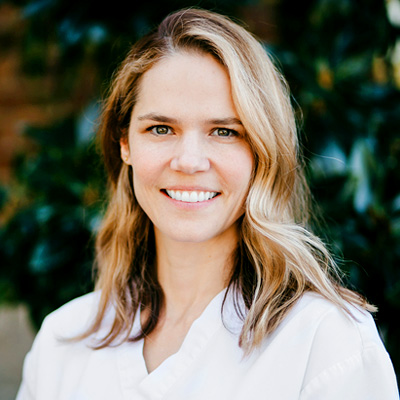 Dr. Suzy Shannon—the owner of Sweetgrass Animal Hospital—has practiced veterinary medicine here since she opened the hospital in 2012. As a girl growing up in Gastonia, North Carolina, she was motivated to work with animals while caring for her childhood pets. During this time, she visited the Lowcountry often to visit family and moved to the area in 2006 after graduating from veterinary school. Prior to opening Sweetgrass Animal Hospital, she worked in Mt. Pleasant, as well as in San Diego, California.
Dr. Shannon earned her bachelor's degree in 1999 from University of North Carolina at Chapel Hill, where she studied journalism and creative writing. As an undergraduate student, she earned a Carolina's Carrousel Scholarship. Dr. Shannon went on to attend North Carolina State University College of Veterinary Medicine, where she earned her Doctorate of Veterinary Medicine in 2006. While at veterinary school, she earned The Feline Award for her outstanding work with cats.
"My favorite part of being a veterinarian is getting to see dogs and cats grow from puppies and kittens to adults," Dr. Shannon says. "Their personalities change a lot in a short period of time. It gives me a sense of purpose knowing that I can contribute to their owner's keeping them healthy and happy."
Dr. Shannon is a member of the Trident Veterinary Medical Association, the South Carolina Veterinary Medical Association, the Foundation for Veterinary Dentistry and the American Veterinary Medical Association. Her professional interests include dentistry, internal medicine, soft-tissue surgery and anesthesia.
At home, Dr. Shannon has two 12-year-old cats named Lilly and Bellina, both of whom were adopted from North Carolina State University's veterinary school. Both are retired blood donors. In her free time, Dr. Shannon enjoys going to the gym, running, surfing and going to dinner with friends.