Summerville Pet Microchip Identification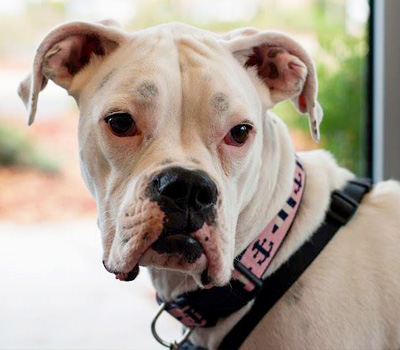 A lost pet is a frightening situation with often devastating consequences. Studies have shown more than 10 million pets get lost each year, and approximately 90 percent of those found would not have been returned to their owners without some form of permanent identification.
This is why the team at Sweetgrass Animal Hospital considers microchip pet IDs a fundamental way to protect your pet and an important part of responsible pet ownership. We use the Pet Link microchip system. Each microchip registers the animal with a unique identification number, which is filed in a database with your contact information. The contact information can be updated anytime, and it is important to remember to do so whenever your information changes. If your pet is lost, the microchip can be scanned by animal control officers, at shelters and at veterinary hospitals in the U.S. and in many foreign countries as well.
This safe, reliable and permanent pet identification takes less than 10 seconds to implant and can save you and your pet days, weeks or more of fear and anguish.
International Pet Health Certificates
We provide interstate and international health certificates. We ask that you investigate your destination's requirements prior to your appointment. Many countries require Rabies titer testing and microchip identification. We are able to provide these services for your pet.
Because each destination country has different requirements for your pet's entry, you are responsible for supplying the list of requirements that need to be met for travel; we can only accommodate the guidelines you provide. Sweetgrass Animal Hospital cannot assume responsibility for ensuring that all the requirements are met for your particular situation and cannot be held responsible for quarantine, denial of entry or other costs incurred due to unfulfilled requirements for your pet.
To assist you with your travel plans, you can find a list of pet-friendly hotels at petswelcome.com.
In-House Pharmacy
As the prescribing veterinarian for your pet's medications, we are able to ensure there is a direct link between the exam room and the pharmacy. This means your pet will receive the right medication, at the right dose, in the right form as quickly as possible. We will also be able to easily guide you on the medication's use as well as monitor its effectiveness. You can also feel confident that all the medications we dispense were obtained from safe, reliable sources and stored under the right conditions.
We maintain a complete inventory of pharmaceuticals, vitamins, shampoos, flea- and tick-control products and heartworm preventives to meet the needs of your pet. We also carry a full line of prescription diets. If your pet requires a prescription diet we do not carry, we can easily order it for you. Ensuring that you have convenient and timely access to competitively priced medications is an important aspect of the veterinary practice.
Refills are easy, too. Simply give us a call at (843) 225-9663 or use our online, refill-request form.